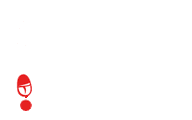 Benefits Check Up Find benefits programs for seniors with limited income and resources.
Social Security Benefits See if you are eligible for benefits from the Social Security Administration.
Social Security Online Find out about social security benefits.
Social Security Offices Find a social security office in your area.
Meals on Wheels Find a local "Meals on Wheels". This Senior Nutrition Program delivers meals to senior centers and to the homes of seniors whose mobility is limited.
Senior Citizen Resources Official information and services for seniors from the U.S. government.
211.org 2-1-1 provides free and confidential information and referral. Call 2-1-1 for help with food, housing, employment, health care, counseling and more.
Employ Florida Silver Information and job search for people age 50 and above.
Tips for Older Job Seekers Tips on how to find a job, apply, and interview. It also includes eldercare resources.
Senior Community Service Employment Program (SCSEP) description. This program is for adults 55 and older. It provides training, counseling, and community service assignments to help seniors enter the workplace.
Florida Experience Works Contact information for Experience Works, which administers the Senior Community Service Program (SCSEP).
GCF Free Learning Source Free online courses in math & money, computer skills, and more.
Medicare General information about Medicare including eligibility, benefits, and how to enroll.
Medicare Eligilibility Tool Find out if you are eligible for Medicare.
Your Medicare Coverage Information about Medicare health care benefits.
Medicaid Application Apply for Medicaid online.
Medicaid Area Offices Find a Medicaid Area Office near you.
Senior Health Basic health and wellness information for older adults from the National Institutes of Health.
Florida Commission for the Transportation Disadvantaged Look up your county to find out where to call to schedule a ride.
Florida Discount Drug Cards Florida Discount Drug Card program information and enrollment.
Florida Prescription Drug Prices Look for prescription drug prices. Lists the price of a 30 day supply.
Getting Prescription Drug Refilled During Hurricane Season Prescription drug refills during hurricane season.
Low Cost Dental Care Find sources for low cost dental care.
Reporting Abuse Report suspicions of abuse, abandonment, or neglect for all ages 1-800-962-2873.
Department of Florida Financial Services Information and help for Florida's consumers of insurance, funeral & cemetery services, special programs, and fraud reporting
Medical Quality Assurance Verify, renew, apply for a license. File a complaint, request public record, report unlicensed activity.
Health Practitioner License Search Look up the license of any Florida healthcare practitioner.
Health Practitioner Profiles Look up health care practitioner profile (education, proceedings, actions, etc).
Health Plan Information Find health plans in your county and compare health plan quality.
Health Plan Report Card Choose a health plan that's right for you and your family by seeing how well plans in your area perform.
Healthcare Facilities Find a health facility or healthcare provider close to you.
Florida Health Finder Find and compare Florida healthcare facilities and search the multimedia encyclopedia for health topics.
Community Behavioral Health Services Locator Find a Community Behavioral Health Services near you.
Agency for Persons with Disabilities Agency for Persons with Disabilities information.
FAAST Housing Help Referrals for individuals with disabilities who are experiencing difficulties obtaining appropriate housing.
New Horizon Fund Loans for all types of assistive devices and to purchase equipment for starting or maintaining a home-based business.
Assistive Technology Loan Program Search the Assistive Technology Loan Program database.
MedlinePlus Trusted health information about drugs and supplements, health topics, and current health news.
Florida Department of Elder Affairs Caregivers Website Resources and programs for caregivers, such as respite care.
H.U.D's Low Income Public Housing Program Provides information on eligibility and how to apply for public housing.
Public Housing Contact Information Telephone numbers and addresses for local Public Housing Agencies.
Florida Mortgage Payment Assistance Get Mortgage payment assistance (for Florida homeowners only).
Senior Housing and Services Find senior housing and care options.
Assisted Living Facilities Locate assisted living facilities near you.
Adult Family Care Homes Locate adult family care homes near you.
Florida Affordable Apartment Search Find low income apartments in Florida.
Shelters Find a homeless shelter near you.
National Hurricane Center Hurricane updates.
Disaster Relief - Disaster Help Disaster planning, latest emergeycy information about FEMA Assistance. Disaster relief services in your area. Hurricane advisories. Food assistance.
Hurricane Season Preparation Information about hurricane season preparedness.
Disaster Assistance FEMA Disaster assistance programs (800) 621-3362.
Hurricane Driving Driving tips during disasters such as hurricanes.
Red Cross Locate the nearest Red Cross agency.
Affidavits to Release Certificates Affidavits to Release Birth and Death Records.
Applications for Death Records Applications for Florida death records.
Florida Death Certificates How to order a Florida death certificate.
Applications for Marriage/Divorce Records Applications For Marriage and Divorce Records.
Vital Record Resources Where to write for vital records (birth, death, marriage, divorce).
Florida Vital Statistics Birth, Death, Marriage, Divorce and other vital statistics forms.
Filing Taxes Online Free File for Federal Income Taxes (online).
*All resources and topics above are a representative sample. While it is not possible to include all potential senior resources, we will continue to add more resources and topics as our E-Government policies evolve.