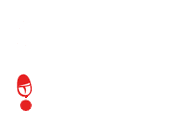 Florida Homebuyer Opportunity Program Financial assistance for first time homebuyers.
Government Homebuying Loans Find a federally-funded housing loan, compare options and determine your eligibility.
Florida Homeownership Assistance Need help buying a home? You may qualify for one of these programs.
Federal Business Opportunities Business opportunities with the federal government.
Government Contracting Information Learn about government contracting.
Grants.gov Find, learn about and apply for federal grants for individuals, institutions, and businesses.
Economic Development Office Locator Economic Development Regional office locations.
Small Business Finance Learn about finance and accounting for Small Businesses.
Business Counseling Free counseling for Florida businesses.
Women's Business Center Locator Find your local women's business center.
Microloan Program Information about SBA Microloans.
CDC/504 Loan Program Information about SBA CDC/504 loans.
7(a) Loan Program Information about SBA 7(a) Loan Programs.
Find Education Grants Information on finding and managing education grants.
Florida Student Loans and Grants Find out about student loans and state grants for college..
Florida Student Scholarship and Grant Programs Apply for scholarships and grants for students and teachers.
Federal Financial Aid Eligibility Tool Find out about your eligibility for student federal aid with the FAFSA4caster.
College Financial Aid College financial aid informaiton and online application.
Free Application for Federal Student Aid Application and guidelines for federal student aid.
Education Loans Find a federally-funded education loan that works for you.
Apply for a Student Loan Getting student aid.
National Education Toll Free Numbers and Hotlines List of toll-free numbers from the US Department of Education.
Student Financial Aid Repayment Plans Student financial aid repayment plans.
Student Scholarships and Grants Eligibility requirements, application procedures, award amounts, and renewal requirements.
Student Scholarships and Grants Programs Offered List of scholarship programs available through the Florida Office of Student Financial Assistance.
Steps to College 4 steps to college.
College Admission Applying for admission to college.
General College Information College informational videos for students and parents.
College Planning Information Explore career options, plan for college and locate financial aid sources.
Low-Income Teaching Grants Grants to teach in schools that serve low income students.
Florida Education Projects funded by ARRA Florida education projects funded by the American Recovery and Reinvestment Act (stimulus).
Weather Disaster Loans Federal financial assistance in a weather disaster.
Health Grants Information on grants available through the National Institutes of Health.
Veterans Loans Find government loans for veterans.
*All resources and topics above are a representative sample. While it is not possible to include all potential grant/funding resources, we will continue to add more resources and topics as our E-Government policies evolve.