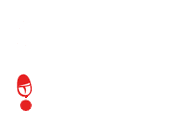 Grants.gov Find, learn about and apply for federal grants for individuals, institutions, and businesses.
Federal Business Opportunities Business opportunities with the federal government.
Microloan Program Information about SBA Microloans.
CDC/504 Loan Program Information about SBA CDC/504 loans.
7(a) Loan Program Information about SBA 7(a) Loan Programs.
Government Agricultural Loans Federal agricultural government loan information.
Florida Corporations Companies, partnerships, trademarks, fictitious name registrations and liens.
Florida Business Forms Corporations, trademarks, limited partnerships, limited liability companies.
Government Contracting Information Learn about government contracting.
Doing business with Florida govenmental agencies Vendor tools, responsibilities and information.
Economic Development Office Locator Economic Development Regional offices-map is not interactive.
Florida Statutes Read the 2009 Florida Statutes online.
Florida Municipal Codes Free municipal and county codes and ordinances.
Florida Administrative Code Find Florida rules and laws.
Florida Administrative Weekly Business rules, regulations, and documentation.
Florida Building Codes Florida Building Code online.
Filing a Business Complaint Directions for filing a complaint against a business.
Employer Bankruptcy What to do when your employer goes bankrupt.
Florida Workers Compensation Florida Workers Compensation information.
Determining Employee Status Information to help determine whether you are an independent contractor or employee.
Employee Identification Number Application Apply for an employee identification number.
Family Medical Leave Act Information about the Family Medical Leave Act.
Business and Professional Regulation License, permit, registration, unlicensed construction, inspection, file a complaint, or provide feedback.
Trademarks and Patents Apply, check, verify, and learn more for patents and trademarks.
United States Copyright Office How to get a copyright for your work. FAQ's, laws, and your rights.
Business & Professional Regulation Professions that require a Florida license.
Florida Business Licenses Apply for a Florida business license, renew your business license, check on continuing education requirements. File a complaint.
Licensee Search Search for proper licensing of businesses by name, number, city, county or type.
Florida Permits & Licensing Information about Florida licensing, permits and registrations.
Women's Business Center Locator Find your local women's business center.
Start a Small Business Learn about starting a small business.
Small Business Planning Learn about small business planning.
Steps to a Business in Florida Steps to starting a business in Florida.
Small Business Help - West Florida Small business help in West Florida.
Small Business Assistance - South Florida Small busines help in South Florida.
Small Business Assistance - North Florida Small business help in North Florida.
Small Business Locations Information about selecting a location for a small business in Florida
Small Business TV Small business online television includes training.
Small Business Development Centers Locator Small Business Development Centers in Florida (map).
Small Business Assistance Small business help in Central Florida.
Small Business Information - Surviving a Slow Economy Learn about "Surviving a Slow Economy".
Small Business Finance Learn about finance and accounting for Small Businesses.
Business Start-Up Information (myflorida.com) Getting started in a Florida business.
Business Start-Up Information (sunbiz.org) Starting a business in Florida.
SCORE-Advice for Your Business Online business advice, online workshops & more from SCORE.
Business Information for Veterans Information about veterans business outreach programs.
Florida Business Taxes Florida Department of Revenue-Business Taxes.
Florida Tax Forms Florida tax forms for businesses and consumers.
File a Florida Corporate Return File annual Florida corporate tax returns.
Business Topics Index A-Z Tax index for businesses.
Tax Information for Starting, Opening, and Closing a Business Starting, operating, and closing a business.
Tax Guide for Employers Employer's Tax Guide (Circular E).
Filing Florida Small Business Taxes Filing and paying Florida small business taxes.
Small Business Tax Deductions An explanation of small business tax deductions.
Small Business Tax Help Small business tax help and training.
Federal Small Business Tax Forms/Instructions Federal small business tax forms and instructions.
Tax Calendar for Small Businesses Tax Calendar for small businesses.
Small Business Tax Center Apply for EIN, federal forms, and publications from the IRS.
Small Business Tax Health Care Credit An explanation of small business health care tax credit.
U.S. Census Bureau - Florida US Census Bureau data for the state of Florida.
eFlorida Florida economic information statistics.
Office of Economic and Demographic research Florida economic, population, demographic, and revenue statistics, analysis tools, and estimates.
Fedstats.gov Find statistics about Florida either by city or county.
Bureau of Economic and Business Research (UF) Florida business and job statistics.
BizStats Statistics on businesses, industries, and corportations.
U.S. Census Bureau U.S. Bureau census statistics
Women's Business Center Locator Find your local women's business center.
Start a Small Business Learn about starting a small business.
Business Management Information Courses Free online business management courses.
Business and Technology Courses Free online business and technology courses.
Business Counseling Free counseling for Florida businesses.
Online Courses for Businesses Online learning courses for businesses.
Small Business Marketing Courses Free online marketing classes.
Online SCORE Workshops Online workshops from SCORE.
Online Advice from SCORE Online business advice from SCORE.
Short Term Job Training Find education and training programs where you can earn a certificate, diploma, or award in less than 2 years.
Online Job Training Free online learning resources to expand your knowledge and skills.
Basic Windows Skills Tutorials Learn basic computer (Windows) skills.
Microsoft Office Training Free self-paced training courses for Office programs such as Word, Excel, and Powerpoint.
GCF Free Learning Source Free online courses in math & money, computer skills, and more.
CDL Driver License Information about Commercial Driver Licenses and how to get one.
Job Earnings Information Check the Occupational Outlook Handbook for information on jobs such as training and education required, earnings, expected job prospects and more.
Department of Labor Minimum Wages Information about Florida's minimum wage laws.
Injured Worker Compensation Learn about workers' compensation benefits and how to report an injury or illness.
Employ Florida Search for jobs and create a resume with the Employ Florida database.
Florida Job Fairs Find a job fair in Florida near you.
Becoming a Florida Licensed Child Care Provider Forms needed to become a Florida licensed child care provider.
Child Care Regulation and Licensing Apply for a child care license
Child Care Licensing Information about Florida childcare training and licensing.
Childcare Licensing Information Florida child care licensing overview.
Becoming an Accredited Family Child Care Provider Become an accredited family child care provider-includes online training programs.
Childcare Training Florida child care training overview.
Guide to Child Care Rules Guide to information relating to all state and federal child care policies, procedures and regulations.
Child Care Regulations Find out about child care regulations, licensing, and training.
Child Supervision Information about child supervision.
Childcare Provider Information on Playground Safety Training for child care workers on playground safety.
Early Childhood Research and News The latest news and research concerning early childhood development.
Florida Renewable Energy Projects funded by ARRA Florida renewable energy projects funded by the American Recovery and Reinvestment Act (stimulus)..
Recovery Act Q & A for Small Businesses Recovery Act Q & A.for Small Businesses
Recovery - Track the Money Access to information related to Recovery Act spending. Allows for the reporting of potential fraud, waste, and abuse.
*All resources and topics above are a representative sample. While it is not possible to include all potential business resources, we will continue to add more resources and topics as our E-Government policies evolve.