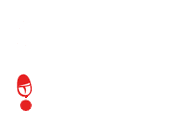 Parental Resources Resources for parents on finding quality child care, obtaining financial assistance, child development and early learning.
Head Start Information Early childhood information including a head start program locator
Headstart F.A.Q.s Frequently asked questions about Head Start
Headstart Programs Early Head Start programs or low-income infants, toddlers, pregnant women and their families.
Early Childhood Information for Parents Resources for parents from the Early Childhood Learning & Knowledge Center.
Earned Income Tax Credit (EITC) Help on Earned Income Tax Credit by using the EITC Assistant.
Safety Habits for Children Learn about safety for children.
Early Childhood Research and News The latest news and research concerning early childhood development.
Healthy Habits for Children Developing healthy habits for children.
Safe and Healthy Family Information Information to keep your family safe and healthy.
Child Developmental Milestones Child developmental milestones from age 3 months to 5 years old.
Childproofing Your Home Information about child-proofing your home.
Infant and Child Recalled Products Infant and child products which have been recalled.
Preventing Asthma in Your Home Information about preventing asthma triggers in your home.
Preventing Child Injuries Information about preventing child injury.
Child Safety Seats Guidelines and recommendations about child safety seats.
Creating a Safe Nursery for Your Baby Tips for buying safe cribs, gates, high chairs, carriers, changing tables, pacifiers and more.
Safe Toys for Children Information about recommended safe toys for children.
Children and Emotional Health Learn about the emotional health of your child.
Sun Over-Exposure for Children Information about children and sun over-exposure.
Playground Safety Information about playground safety.
Childcare Provider Information on Playground Safety Training for child care workers on playground safety.
Children Who Bite Other Children Information about children who bite other children.
Florida HealthyKids Florida Healthy Kids insurance online application.
Medicaid Application Apply for Medicaid online.
Medicaid Area Offices Find a Medicaid Area Office near you.
Medicaid Eligibility Find out if you are eligible to receive food stamps, cash, low or no cost health insurance, or help paying Medicare premiums.
Cover Florida Healthcare Florida sponsored healthcare plans.
Social Security Benefits See if you are eligible for benefits from the Social Security Administration.
Social Security Online Find out about social security benefits.
Social Security Offices Find a social security office in your area.
Child Disability Social Security Application Application for social security disability for children.
Florida Prescription Drug Prices Look for prescription drug prices. Lists the price of a 30 day supply.
Florida Discount Drug Cards Florida Discount Drug Card program information and enrollment.
Low Cost Dental Care Find sources for low cost dental care.
Low-Cost Dental Service Locator Dental Hygiene Schools often provide low-cost dental services to adults and children. This link shows a list of dental hygiene schools in Florida.
Medical Help Resources Resources for help with the cost of medical care and other expenses.
Florida Health Finder Find and compare Florida healthcare facilities and search the multimedia encyclopedia for health topics.
Healthcare Facilities Find a health facility or healthcare provider close to you.
Health Plan Report Card Choose a health plan that's right for you and your family by seeing how well plans in your area perform.
Health Plan Information Find health plans in your county and compare health plan quality.
Health Resources and Services Administration Find a federally-funded health care center near you.
Statewide Inpatient Psychiatric Programs Find the statewide inpatient Psychiatric Program (SIPP) facility in your area.
Community Behavioral Health Services Locator Find a Community Behavioral Health Services near you.
File a Healthcare complaint Information about filing a complaint against a Florida health care professional (1-866-966-7226).
Health Practitioner Profiles Look up health care practitioner profile (education, proceedings, actions, etc).
Health Practitioner License Search Look up the license of any Florida healthcare practitioner.
Florida Commission for the Transportation Disadvantaged Look up your county to find out where to call to schedule a ride.
FAAST Funding Sources Database Find a funding source for Assistive Services and Technology.
Special Needs Information Resources for parents of children with special needs.
Agency for Persons with Disabilities Agency for Persons with Disabilities information.
New Horizon Fund Loans for all types of assistive devices and to purchase equipment for starting or maintaining a home-based business.
Assistive Technology Loan Program Search the Assistive Technology Loan Program database.
Florida Agency for Persons with Disabilities Find an area office of the APD near you.
Disability Resources Resources from the Disability Rights Florida.
Advocacy Center for Persons with Disabilities Services and topics for persons with disabilities.
MedlinePlus Trusted health information about drugs and supplements, health topics, and current health news.
Infant Immunizations 2012 Recommended child immunization schedule for children aged birth through six years.
Child Immunizations 2012 Recommended child immunization schedule for children aged seven through eighteen years.
First Aid for Children Information about keeping children safe
Common Diseases and Conditions for children CDC information about common diseases and conditions for children aged 4-11 years old.
Common Diseases and Conditions for Infants CDC information about common diseases and conditions for children aged birth-3 years old.
SIDs Information Information about SIDS risk reduction.
ADHD Information Information about children with ADHD.
Asthma Information Information about children with asthma.
Autism Spectrum Disorder Information Information about children with Autism Spectrum disorders.
Blood Disorder Information Information about children with Blood Disorders.
Cancer Information Information about children with cancer.
Cerebral Palsy Information Information about children with cerebral palsy.
Cystic Fibrosis Information Information about children with cystic fibrosis.
Diabetes Information Information about newly diagnosed children with diabetes.
Down Syndrome Information Information about children with down syndrome.
Ear Infection Information Information about children who have ear infections.
Epilesy Information Information about children with epilesy.
Fetal Alcohol Disorders (FASDs) Information about children with fetal alcohol spectrum disorders (FASDs).
Group B Strep Information Information about group B strep also known as baby strep.
Heart Disease Information Information about children with heart disease.
HIV/AIDs Information Information about children with HIV/AIDs.
Human Papillomavirus Information about Human Papillomavirus (HPV) from the Centers for Disease Control and Prevention.
Immune System Disorder Information Information about children with immune system disorders.
Immunization Facts General information about infant immunizations.
Jaundice in Infants Warning signs of Jaundice/Kernicterus in new born infants.
Muscular Dystrophy Information Information about children with Muscular Dystrophy.
Rasing Healthy Children Learn about raising healthy children and safety in the home and community.
Recreational Water Illness Information about recreational water illnesses (RWI).
Rotavirus Information about Rotavirus prevention and detection in children.
Scoliosis Information Information about children with scoliosis.
Seasonal FLU Seasonal flu information for parents.
Spina Bifida Information Information about children with spina bifida.
Tramatic Brain Injury Information Information about children with traumatic brain injuries.
Whooping Cough Information Information about Pertussis (Whooping Cough) regarding infants.
Child Help Hotline National child report hotline (1-800-4-A-CHILD)
Reporting Abuse Report suspicions of abuse, abandonment, or neglect for all ages 1-800-962-2873.
Child Abuse Resources Resources about child abuse and how to prevent it.
Child Welfare Hotlines Toll-free crisis 1 (800) numbers.
Missing and Exploited Children Hotline National missing and exploited children hotline (1-800-843-5678).
Report a missing or exploited child Site to report exploited children or material involving exploited children.
Runaway Hotline National runaway assistance 1-800-786-2929
National Domestic Violence Hotline National Domestic Abuse hotline and support (1-800-799-7233).
Parents of Murdered Children Support for parents of murdered children.
Shelters Find a homeless shelter near you.
Women Shelters Help for victims and children of domestic violence, sexual violence, and stalking.
Family Crisis Support Crisis Support for families.
National Center for Victims of Crime Assistance and information for victims of crime.
Rape, Abuse & Incest National Network National sexual abuse hotline and support (1-800-656-4673).
Deceased Veteran Family Support Support for families of deceased military veterans.
Teen Dating Abuse Hotline National teen dating abuse hotline and support 1-866-331-9474.
Good Nutrition for Women, Infants & Children General WIC rules for Florida residents.
WIC Locations by County Find the office providing WIC services nearest you.
Food Assistance Program FAQs Eligibility requirements for food banks provided by Florida Agriculture.
Food Stamps Application Apply for food stamps here.
Food Stamp Program Fact Sheet Information about how food stamps work in Florida and who is eligible.
Florida Soup Kitchens Find a Florida soup kitchen that serves hot or prepared meals near you.
Florida Food Pantries Find a Florida pantry that provides groceries near you.
Summer Food Programs for Children Find a Summer Food Program for Children site near you.
211.org 2-1-1 provides free and confidential information and referral. Call 2-1-1 for help with food, housing, employment, health care, counseling and more.
Voluntary Prekindergarten Program Frequently asked questions about Voluntary Prekindergarten Program.
Voluntary Prekindergarten Application Apply for Voluntary Prekindergarten by county.
Find Florida School Districts List of Florida Public Schools (Districts).
Getting Involved with Your Child's Education Resources and strategies designed to help parents get involved in their child's education.
School Choice Home schooling FAQs.
School Choice Resource Center Parent resources for Public and Non-Public schools choices.
FCAT Explorer Practice for FCAT exams, username and password required.
School Accountability Reports Public school ratings.
Title I Programs & Academic Services List of Florida programs to help disadvantaged children (Title I)
Individuals with Disabilities Education Act Information about IDEA, the nation's special education law.
Federal Financial Aid Eligibility Tool Find out about your eligibility for student federal aid with the FAFSA4caster.
Florida Student Scholarship and Grant Programs Apply for scholarships and grants for students and teachers.
Student Scholarships and Grants Eligibility requirements, application procedures, award amounts, and renewal requirements.
Student Scholarships and Grants Programs Offered List of scholarship programs available through the Florida Office of Student Financial Assistance.
College Financial Aid College financial aid informaiton and online application.
Florida Student Loans and Grants Find out about student loans and state grants for college..
Find Education Grants Information on finding and managing education grants.
College Planning Information Explore career options, plan for college and locate financial aid sources.
College Admission Applying for admission to college.
Student Visa Qualifications and instructions for a student visa.
Parental Guide to Child Care A parent's guide to choosing safe and healthy child care.
Family (home-based) Child Care Information Find out about home-based childcare providers
Guide to Child Care Rules Guide to information relating to all state and federal child care policies, procedures and regulations.
Child Supervision Information about child supervision from an eBook.
Choosing a Caregiver Information on choosing a caregiver for your children.
Advice for Choosing Family Child Care A brochure on why and how to choose family child care for young children.
Accredited Child Care Provider Search Search for family childcare providers.
Child Care Provider Search Check out child care facility records, including inspections, accredidations.
Accredited Child Care Providers Search for accredited Family child care providers.
Child Care Regulations Find out about child care regulations, licensing, and training.
Childcare Training Florida child care training overview.
Childcare Licensing Information Florida child care licensing overview.
Child Care Regulation and Licensing Apply for a child care license
Becoming a Florida Licensed Child Care Provider Forms needed to become a Florida licensed child care provider.
Human Care Licensing Information on licensing for all types of human care.
Becoming an Accredited Family Child Care Provider Become an accredited family child care provider-includes online training programs.
Florida Family Court Forms Download Florida Family Court forms here.
Family Law Self-Help Center Locator Find Family Law Self-Help centers through out the state of Florida.
Florida State Courts Self-help Information for local self-help centers, free and low-cost legal aid, and family law forms.
Court Self-Help - Forms Florida Legal Forms, especially helpful to individuals who wish to represent themselves.
Legal Aid Organizations Legal aid organizations and web pages throughout Florida.
Florida Lawyer Referral Tool The Lawyer Referral Service provides referrals to attorneys who will conduct an initial one-half hour office consultation for $25.
Family Law Get answers to legal questions, sample forms, and information about the courts, lawyers and social service organizations that provide services.
Child Support Information Information about Child support in Florida.
Child Support Payment Paying and receiving child support. Information on status of your support payments.
Adoption Find children available for adoption. Learn about the steps to adopt a child in Florida's foster care system.
Guardianship Information on how guardianship works, who is eligible, and how to apply.
Domestic Relations Laws The Florida Statutes on marriage, domestic relations & domestic violence.
Applications for Birth Records Applications for Florida birth records.
Florida Death Certificates How to order a Florida death certificate.
Applications for Death Records Applications for Florida death records.
Birth, Death, Marriage, and Divorce Certificates Order birth, death, divorce, & marriage certificates.
Affidavits to Release Certificates Affidavits to Release Birth and Death Records.
Vital Record Resources Where to write for vital records (birth, death, marriage, divorce).
Sexual Offender and Predator Search Search for sexual offenders and predators.
Sexual Offender and Predator Search by Area Search by address for sexual offenders and predators in your area.
Sexual Offenders and Predators Search for any registered sexual offender or predator.
Florida Sexual Offenders and Predators Florida Department of Law Enforcement's site about Florida Sexual Offenders and Predators.
Florida Prison and Probation Office Locator Information on Florida prisons and probation and parole facilities.
U.S. Passport Application Find the form you need to apply for a U.S. passport.
U.S. Passports File a passport application, report a lost passport, or get a passport renewal.
U.S. Immigration Forms U.S. Immigration Forms and instructions.
Early Childhood Resources Online activities and resources for early childhood.
Florida State Parks Information about Florida State Parks.
Licensing Requirements for Teens Find out about driver licensing and IDs for teens.
Florida Driver Handbooks Florida driver's license handbooks for purchase.
FunBrain Arcades KidsSafe Certified Learning and Arcade games.
Poptropica KidsSafe Certified virtual world for kids
*All resources and topics above are a representative sample. While it is not possible to include all potential child resources, we will continue to add more resources and topics as our E-Government policies evolve.