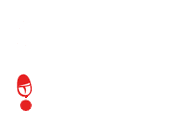 Federal Financial Aid Eligibility Tool Find out about your eligibility for student federal aid with the FAFSA4caster.
College Financial Aid College financial aid informaiton and online application.
Free Application for Federal Student Aid Application and guidelines for federal student aid.
Florida Student Loans and Grants Find out about student loans and state grants for college..
Education Loans Find a federally-funded education loan that works for you.
Florida Student Scholarship and Grant Programs Apply for scholarships and grants for students and teachers.
Student Scholarships and Grants Programs Offered List of scholarship programs available through the Florida Office of Student Financial Assistance.
Find Education Grants Information on finding and managing education grants.
Apply for a Student Loan Getting student aid.
Student Scholarships and Grants Eligibility requirements, application procedures, award amounts, and renewal requirements.
Student Financial Aid Repayment Plans Student financial aid repayment plans.
College Planning Information Explore career options, plan for college and locate financial aid sources.
Steps to College 4 steps to college.
College Admission Applying for admission to college.
General College Information College informational videos for students and parents.
Low-Cost Dental Service Locator Dental Hygiene Schools often provide low-cost dental services to adults and children. This link shows a list of dental hygiene schools in Florida.
Senior Health Basic health and wellness information for older adults from the National Institutes of Health.
Literacy Resources for Adults Information for adults who need to learn how to read and write in English and take the GED.
Online Job Training Free online learning resources to expand your knowledge and skills.
Career OneStop/Workforce Locator Search for Career OneStop/Workforce centers in Florida.
Florida Training and Education Network Information on fast growing occupations and the training they require.
Job Assistance Center Locations Find a local job assistance center near you.
Short Term Job Training Find education and training programs where you can earn a certificate, diploma, or award in less than 2 years.
Rehabilitation and Reemployment Information (including local area offices) about the Bureas of Rehabilitation and Reemployment Services.
Florida Building Codes Florida Building Code online.
Florida Fire Fighter Information Information for Florida Fire Fighters.
GCF Free Learning Source Free online courses in math & money, computer skills, and more.
Basic Windows Skills Tutorials Learn basic computer (Windows) skills.
Microsoft Office Training Free self-paced training courses for Office programs such as Word, Excel, and Powerpoint.
Student Visa Qualifications and instructions for a student visa.
National Education Toll Free Numbers and Hotlines List of toll-free numbers from the US Department of Education.
Educator Certification View the certification status of any Florida teacher and learn about how to get certified.
CDL Driver License Information about Commercial Driver Licenses and how to get one.
Child Care Licensing Information about Florida childcare training and licensing.
Guide to Child Care Rules Guide to information relating to all state and federal child care policies, procedures and regulations.
Voluntary Prekindergarten Application Apply for Voluntary Prekindergarten and get answers by county.
Head Start Information Early childhood information including a head start program locator
Headstart F.A.Q.s Frequently asked questions about Head Start
Headstart Programs Early Head Start programs or low-income infants, toddlers, pregnant women and their families.
Parental Resources Resources for parents on finding quality child care, obtaining financial assistance, child development and early learning.
WIC Locations by County Find the office providing WIC services nearest you.
Good Nutrition for Women, Infants & Children General WIC rules for Florida residents.
Early Childhood Research and News The latest news and research concerning early childhood development.
Early Childhood Information for Parents Resources for parents from the Early Childhood Learning & Knowledge Center.
SIDs Information Information about SIDS risk reduction.
FCAT Explorer Practice for FCAT exams, username and password required.
School Choice Resource Center Parent resources for Public and Non-Public schools choices.
Find Florida School Districts List of Florida Public Schools (Districts).
School Accountability Reports Public school ratings.
School Choice Home schooling FAQs.
Title I Programs & Academic Services List of Florida programs to help disadvantaged children (Title I)
Children and Emotional Health Learn about the emotional health of your child.
Sun Over-Exposure for Children Information about children and sun over-exposure.
Safety Habits for Children Learn about safety for children.
Transporting Children Information about transporting children.
Low-Income Teaching Grants Grants to teach in schools that serve low income students.
Small Business Marketing Courses Free online marketing classes.
Business Management Information Courses Free online business management courses.
Business and Technology Courses Free online business and technology courses.
Government Contracting Information Learn about government contracting.
Small Business Information - Surviving a Slow Economy Learn about "Surviving a Slow Economy".
Small Business TV Small business online television includes training.
Steps to a Business in Florida Steps to starting a business in Florida.
Start a Small Business Learn about starting a small business.
Small Business Finance Learn about finance and accounting for Small Businesses.
Small Business Planning Learn about small business planning.
Small Business Assistance Small business help in Central Florida.
Small Business Assistance - North Florida Small business help in North Florida.
Small Business Assistance - South Florida Small busines help in South Florida.
Small Business Help - West Florida Small business help in West Florida.
Small Business Development Centers Locator Small Business Development Centers in Florida (map).
Online SCORE Workshops Online workshops from SCORE.
Business Topics Index A-Z Tax index for businesses.
Becoming an Accredited Family Child Care Provider Become an accredited family child care provider-includes online training programs.
Florida Education Projects funded by ARRA Florida education projects funded by the American Recovery and Reinvestment Act (stimulus).
GI Bill Information and Application Find out about the GI Bill and how to apply.
Department of Veteran Affairs Veterans benefits and services information.
Veteran Benefits Application Apply for veterans benefits online.
Veteran Benefits in Florida A guide to benefits for Florida veterans.
Job Training for Veterans Information about job placement and training for veterans.
Business Information for Veterans Information about veterans business outreach programs.
Veteran Nursing Facility Information Find veterans' homes and skilled nursing facilities.
*All resources and topics above are a representative sample. While it is not possible to include all potential educational resources, we will continue to add more resources and topics as our E-Government policies evolve.