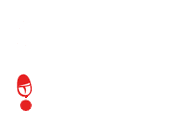 Florida Soup Kitchens Find a Florida soup kitchen that serves hot or prepared meals near you.
Florida Food Pantries Find a Florida pantry that provides groceries near you.
Food Assistance Program FAQs Eligibility requirements for food banks provided by Florida Agriculture.
Food Stamps Application Apply for food stamps here.
Meals on Wheels Find a local "Meals on Wheels". This Senior Nutrition Program delivers meals to senior centers and to the homes of seniors whose mobility is limited.
Summer Food Programs for Children Find a Summer Food Program for Children site near you.
WIC Locations by County Find the office providing WIC services nearest you.
Good Nutrition for Women, Infants & Children General WIC rules for Florida residents.
*All resources and topics above are a representative sample. While it is not possible to include all potential food resources, we will continue to add more resources and topics as our E-Government policies evolve.