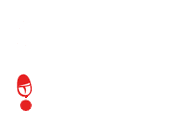 Foreclosure Prevention Resource Center Learn about foreclosure and how to avoid it.
Florida Mortgage Payment Assistance Get Mortgage payment assistance (for Florida homeowners only).
Foreclosure Counseling A directory of foreclosure counseling agencies that can help you avoid foreclosure.
Foreclosure Assistance National Foreclosure Mitigation Counseling Program Service Providers in Florida.
Avoid Foreclosure Get foreclosure prevention assistance, guidance on default and foreclosure prevention, and free foreclosure prevention counseling (1-888-995-4673).
Foreclosure Workshops Find a foreclosure workshop in your area.
Foreclosure Rescue Tips to avoid foreclosure, delinquencies, and scams.
Hope Now Support and guidance for homeowners.
Florida Homeownership Resources that can help you buy, maintain and keep your home.
Mortgage Companies A directory of mortgage companies.
National Suicide Prevention Lifeline A free, 24-hour suicide prevention hotline (1-800-273-8255).
Government Homebuying Loans Find a federally-funded housing loan, compare options and determine your eligibility.
Homebuyer Counseling Services in Florida Directory of HUD-approved homebuyer counseling services in Florida.
Making Home Affordable Help for America's homeowners.
Housing Help Workshops Find a housing help workshop near you.
Property Tax Information Information about property taxes in Florida.
Florida Property Appraisers Find a Florida Property Appraiser near you.
Mortgage Assistance Resources for consumers having difficulty facing their mortgage payments.
Credit Counseling Member agency locator to find certified credit counselors.
Bankruptcy Courts Bankruptcy Forms and Forms Manual.
Emergency Financial Assistance for Housing The Emergency Financial Assistance for Housing program for families who are totally without shelter or face the loss of shelter because of non-payment of rent or mortgage.
State Housing Initiatives Partnership (SHIP) Find State Housing Initiative Parternship contacts by city and county.
Public Housing Agencies List of Public Housing Agencies contact information by county and city.
*All resources and topics above are a representative sample. While it is not possible to include all potential foreclosure resources, we will continue to add more resources and topics as our E-Government policies evolve.