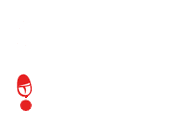 Employ Florida Search for jobs and create a resume with the Employ Florida database.
Florida Job Fairs Find a job fair in Florida near you along with other information.
Public Service Jobs in Florida State Government Search for jobs in public service in Florida state government.
USA Jobs Find a job working for the federal government.
Job Assistance Center Locations Find a local job assistance center near you.
Career OneStop/Workforce Locator Search for Career OneStop/Workforce centers in Florida.
Employ Florida Silver Information and job search for people age 50 and above.
Florida Experience Works Contact information for Experience Works, which administers the Senior Community Service Program (SCSEP).
Florida Fire Fighter Information Information for Florida Fire Fighters.
Florida Unemployment Internet Direct Claims File for unemployment online.
Unemployment Benefit Estimator Get an estimation of potential weeks of unemployment eligibility and the total potential benefit dollars.
Extended Unemployment Benefits Apply for extended unemployment benefits (Florida).
Employer Bankruptcy What to do when your employer goes bankrupt.
Family Medical Leave Act Information about the Family Medical Leave Act.
Injured Worker Compensation Learn about workers' compensation benefits and how to report an injury or illness.
National Suicide Prevention Lifeline A free, 24-hour suicide prevention hotline (1-800-273-8255).
Federal Jobs for Veterans Search for federal jobs for veterans and family members.
Employment Help for Veterans Employment resources for veterans
Job Training for Veterans Information about job placement and training for veterans.
Veterans Preference Legal information about Veterans Preference and employment for veterans.
Veterans Workforce Programs Find a workforce board with a veterans program near you.
Veteran Benefits in Florida A guide to benefits for Florida veterans.
GI Bill Information and Application Find out about the GI Bill and how to apply.
Military Family Employment Advocacy Program Job assistance for military families.
Online Job Training Free online learning resources to expand your knowledge and skills.
Florida Training and Education Network Information on fast growing occupations and the training they require.
Short Term Job Training Find education and training programs where you can earn a certificate, diploma, or award in less than 2 years.
Tips for Older Job Seekers Tips on how to find a job, apply, and interview. It also includes eldercare resources.
Senior Community Service Employment Program (SCSEP) description. This program is for adults 55 and older. It provides training, counseling, and community service assignments to help seniors enter the workplace.
Basic Windows Skills Tutorials Learn basic computer (Windows) skills.
Microsoft Office Training Free self-paced training courses for Office programs such as Word, Excel, and Powerpoint.
GCF Free Learning Source Free online courses in math & money, computer skills, and more.
Job Earnings Information Check the Occupational Outlook Handbook for information on jobs such as training and education required, earnings, expected job prospects and more.
Educator Certification View the certification status of any Florida teacher and learn about how to get certified.
CDL Driver License Information about Commercial Driver Licenses and how to get one.
Child Care Licensing Information about Florida childcare training and licensing.
Determining Employee Status Information to help determine whether you are an independent contractor or employee.
Department of Labor Minimum Wages Information about Florida's minimum wage laws.
Recovery Act Information Florida job projects funded by the American Recovery and Reinvestment Act.
*All resources and topics above are a representative sample. While it is not possible to include all potential job-related resources, we will continue to add more resources and topics as our E-Government policies evolve.