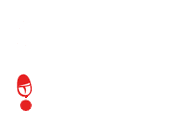 Florida State Courts Self-help Information for local self-help centers, free and low-cost legal aid, and family law forms.
Family Law Get answers to legal questions, sample forms, and information about the courts, lawyers and social service organizations that provide services.
Florida Family Court Forms Download Florida Family Court forms here.
Court Self-Help - Forms Florida Legal Forms, especially helpful to individuals who wish to represent themselves.
Pay Traffic Tickets Pay Florida traffic tickets (County Clerk website).
Florida Vehicle Title Printing Print your Florida vehicle title.
Applications for Death Records Applications for Florida death records.
Florida Death Certificates How to order a Florida death certificate.
Applications for Marriage/Divorce Records Applications For Marriage and Divorce Records.
Marriage and Divorce Certificates Information on how to get a marriage or divorce certificate.
Florida Vital Statistics Birth, Death, Marriage, Divorce and other vital statistics forms.
Affidavits to Release Certificates Affidavits to Release Birth and Death Records.
Applications for Birth Records Applications for Florida birth records.
Change Your Name Form and instructions to legally change your name in Florida.
Vital Record Resources Where to write for vital records (birth, death, marriage, divorce).
Filing a Business Complaint Directions for filing a complaint against a Florida business.
File a Mobile Home Complaint File a mobile home or RV complaint (Florida).
Federal Small Business Tax Forms/Instructions Federal small business tax forms and instructions.
Florida Business Taxes Florida Department of Revenue-Business Taxes.
Small Business Tax Center Apply for EIN, federal forms, and publications from the IRS.
Florida Tax Forms Florida tax forms for businesses and consumers.
Florida Lawyer Referral Tool The Lawyer Referral Service provides referrals to attorneys who will conduct an initial one-half hour office consultation for $25.
Legal Aid Organizations Legal aid organizations and web pages throughout Florida.
Family Law Self-Help Center Locator Find Family Law Self-Help centers through out the state of Florida.
Mediation Assistance Request Get mediation assistance.
Debt Collection F.A.Q.s Your rights regarding debt collectors.
Identity Theft Deter, detect, and defend against identity theft. Information about Fraud alerts, credit freeze, and identity theft reporting.
Department of Florida Financial Services Information and help for Florida's consumers of insurance, funeral & cemetery services, special programs, and fraud reporting
Recalled Products by Type Find recalled products by type.
Report an Unsafe Product Go here to report an unsafe product.
Infant and Child Recalled Products Infant and child products which have been recalled.
Florida Voting Information Information on voter eligibility and registering to vote.
Florida Legislature Offical Internet site of the Florida Legislature.
Florida House of Representatives Search by address to find out who your elected officials are.
Florida Division of Elections Find your Supervisor of Elections in your county.
Florida Patient Bill of Rights Read the Florida Patient Bill of Rights statute.
Denial of Medicaid Rights Your rights regarding a denial or reduction of Medicaid Services.
File a Utility Service Complaint File a complaint against a Florida utility or telephone company.
Closed Liability Claims Search Search for closed liability claims on doctors, dentists, hospitals, HMOs, abortion clinics, ambulatory surgical centers, crisis stabilization centers and lawyers.
Domestic Relations Laws The Florida Statutes on marriage, domestic relations & domestic violence.
Child Support Information Information about Child support in Florida.
Driving Courses Florida driving education courses.
Property Tax Information Information about property taxes in Florida.
Department of Labor Minimum Wages Information about Florida's minimum wage laws.
Florida Workers Compensation Florida Workers Compensation information.
Determining Employee Status Information to help determine whether you are an independent contractor or employee.
Injured Worker Compensation Learn about workers' compensation benefits and how to report an injury or illness.
Employer Bankruptcy What to do when your employer goes bankrupt.
Contractor Research Before you hire a contractor-selecting a contractor, construction contracts, lien information and more.
Family Medical Leave Act Information about the Family Medical Leave Act.
Veterans Preference Legal information about Veterans Preference and employment for veterans.
Business & Professional Regulation Professions that require a Florida license.
Trademarks and Patents Apply, check, verify, and learn more for patents and trademarks.
United States Copyright Office How to get a copyright for your work. FAQ's, laws, and your rights.
The Florida Constitution Read the constitution of the State of Florida.
Florida Administrative Weekly Business rules, regulations, and documentation.
Florida Municipal Codes Free municipal and county codes and ordinances.
Florida Statutes Read the 2011 Florida Statutes online.
Florida Administrative Code Find Florida rules and laws.
Florida Corporations Companies, partnerships, trademarks, fictitious name registrations and liens.
Florida Building Codes Florida Building Code online.
How to File and Pay Small Business Taxes Filing and paying federal small business taxes.
Filing Florida Small Business Taxes Filing and paying Florida small business taxes.
Small Business Tax Deductions An explanation of small business tax deductions.
Small Business Tax Health Care Credit An explanation of small business health care tax credit.
Business Start-Up Information (myflorida.com) Getting started in a Florida business.
Business Start-Up Information Starting a business in Florida.
Child Care Licensing Information about Florida childcare training and licensing.
Florida Permits & Licensing Information about Florida licensing, permits and registrations.
Florida DMV Office Locator List of Florida Dept. of Highway Safety and Motor Vehicle offices.
Florida Hunting/Fishing Licenses Florida hunting and fishing licenses.
Employee Identification Number Application Apply for an employee identification number.
Licensee Search Search for proper licensing of businesses by name, number, city, county or type.
Business and Professional Regulation License, permit, registration, unlicensed construction, inspection, file a complaint, or provide feedback.
Human Care Licensing Information on licensing for all types of human care.
Foreclosure Assistance National Foreclosure Mitigation Counseling Program Service Providers in Florida.
Foreclosure Counseling A directory of foreclosure counseling agencies that can help you avoid foreclosure.
Foreclosure Prevention Resource Center Learn about foreclosure and how to avoid it.
Foreclosure Rescue Tips to avoid foreclosure, delinquencies, and scams.
Debt-Counseling Services Free debt-counseling services, over the phone and in-person.
Federal Reserve Consumer Help Checking accounts, consumer credit, consumer protection, credit reports, electronic banking, foreclosures, frauds and scams, home mortgages, and small businesses.
Free and Reduced Telephone Service Free and reduced telephone service in Florida (Lifeline/Link up).
Financial Literacy Programs Schedule of Financial Literacy Programs in Florida.
Child Support Payment Paying and receiving child support. Information on status of your support payments.
Clerk of Courts Locator Find your local Clerk of Courts Office to pay a traffic ticket online, file a small claims case, find an official record or more.
Florida Department of Corrections Search for inmates, fugitives and other criminal offenders.
Sexual Offender and Predator Search Search for sexual offenders and predators.
Sexual Offender and Predator Search by Area Search by address for sexual offenders and predators in your area.
Florida Sexual Offenders and Predators Florida Department of Law Enforcement's site about Florida Sexual Offenders and Predators.
Florida Prison and Probation Office Locator Information on Florida prisons and probation and parole facilities.
Expunging a Criminal Record Find out how to seal or expunge a criminal record.
Shelters Find a homeless shelter near you.
Rape, Abuse & Incest National Network National sexual abuse hotline and support (1-800-656-4673).
Child Welfare Hotlines Toll-free crisis 1 (800) numbers.
Parents of Murdered Children Support for parents of murdered children.
Runaway Hotline National runaway assistance 1-800-786-2929
Report a missing or exploited child Site to report exploited children or material involving exploited children.
Teen Dating Abuse Hotline National teen dating abuse hotline and support 1-866-331-9474.
Adult Survivors of Child Abuse Support for adults who suffered child abuse.
Women Shelters Help for victims and children of domestic violence, sexual violence, and stalking.
Guardianship Information on how guardianship works, who is eligible, and how to apply.
Licensing Requirements for Teens Find out about driver licensing and IDs for teens.
U.S. Citizenship and Immigration Services INFOPASS Learn about INFOPASS, an Internet-based system that allows the public to make an appointment to speak with an Immigration Information Officer.
Immigration Forms Electronic forms and information about filing for immigration and residency.
U.S. Immigration Forms U.S. Immigration Forms and instructions.
U.S. Citizenship and Immigration Services Information on working in the U.S. and how to immigrate (1-800-375-5283).
Immigration Appointments Make an appointment with an Immigration Information Officer using INFOPASS.
Become a U.S. Citizen Information about becoming a U.S. citizen through naturalization.
U.S. Citizenship and Immigration Services Videos Immigration videos by the Department of Immigration.
*All resources and topics above are a representative sample. While it is not possible to include all potential legal resources, we will continue to add more resources and topics as our E-Government policies evolve.