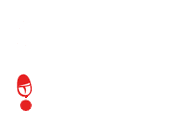 Veteran Benefits Application Apply for veterans benefits online.
Veteran Benefits in Florida A guide to benefits for Florida veterans.
Veterans Affairs Find Veterans Affairs facilities in Florida.
Department of Veteran Affairs Veterans benefits and services information.
Veterans Loans Find government loans for veterans.
Deceased Veteran Family Support Support for families of deceased military veterans.
Veterans Suicide Prevention Hotline Suicide prevention and crisis hotline for veterans.
Federal Jobs for Veterans Search for federal jobs for veterans and family members.
Government Contracting Information Learn about government contracting.
Veterans Preference Legal information about Veterans Preference and employment for veterans.
Employment Help for Veterans Employment resources for veterans
Veterans Workforce Programs Find a workforce board with a veterans program near you.
Job Training for Veterans Information about job placement and training for veterans.
Military Family Employment Advocacy Program Job assistance for military families.
Veteran Nursing Facility Information Find veterans' homes and skilled nursing facilities.
Veteran Cemeteries in Florida National Veteran cemeteries locations in Florida.
GI Bill Information and Application Find out about the GI Bill and how to apply.
Business Information for Veterans Information about veterans business outreach programs.
*All resources and topics above are a representative sample. While it is not possible to include all potential veteran resources, we will continue to add more resources and topics as our E-Government policies evolve.